Memorials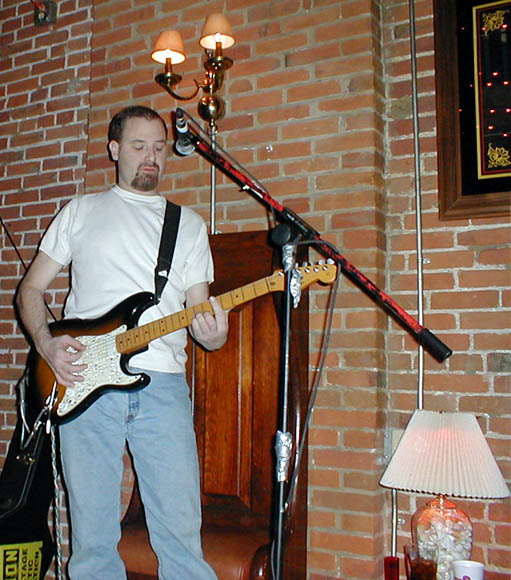 Tim Layman
Steve Kennealy
Jack Shannon Scott
Click a picture above or a link below to open the memorial slide show. The memorial links open a random slide show in a new tab/window. Just click the [Play] button.
Bonus: Click the [Browse Pictures] button and that screen has has a [Download All] button. Click and it will zip all the pictures into a .zip and start a download.
The show will pause when the mouse pointer is over a picture. Park the pointer out of the way to prevent inadvertent freezing of the show.
Requiescat In Pace
Founding partners, Tim Layman, Steve Kennealy and Jack Shannon Scott have passed away. May they rest in peace. Our condolences go out to their families and friends. They are greatly missed.
The pub is also but a memory. I'm reviving this web site as a memorial to them.
Visit the memorial pages for Tim Layman, Steve Kennealy, and Jack Shannon Scott for images of happier times.
"I had a bottle of the Father, smoked from the Son, had a shot of the Spirit. You see how religious that I am. That's the Holy Trinity" - 'Higher Ground', Bonebag
Kennealys Pub lives on in the spirit of the survivors. Remember happier daze ;-)>>
Sorry everyone, we're closed. Thanks for your patronage
The dream is over, what can I say - John Ono Lennon

Well by now you've probably figured out that Kennealy's Pub has closed. It exists only as this tribute site on the InterWebz.

But, is it over? Is there any hope? Here's what Steve Kennealy has to say:

I'm glad everyone loved the pub. So did I!
We will be opening under the same name and venue, hopefully, within six to twelve months.

That was not to be.
This is a place that defies meaning...Love does matter. It's the only thing that matters...If you want to make a difference in your life, and others, please frequent Kennealy's pub. It can stay beautiful with your help. Steve and Tim have big hearts and they want to share them with you...Change is strange but the road less traveled?..May Kennealy's pub live forever!!!
jack shannon scott
Grab your favorite beverage, sit down at the keyboard, explore our web site and relive the memories of happier days at K's Pub. The Photo Album has pictures from the pub. Visit the Links page for links to web sites of our friends and other links of interest. Use the Guest Book to view past comments.
| | |
| --- | --- |
| Kennealy's Pub (in historic Soulard CyberSpace) 2330 Menard (corner of Menard & Lami) St. Louis, MO | |
Web Design by
Spiny Norman Web Creations and Maxim-Diversions

a member of

Copyright © 2001-2019 by Spiny Norman Web Creations and Maxim-Diversions. All rights reserved

No electrons were harmed in the production and display of this site, but some have been really inconvenienced.